Arboretum Kalmthout reopens
In response to the Government allowing the reopening of public gardens, Arboretum Kalmthout's garden, plant centre and gift shop will be open from Monday 11 May 2020, however the cafeteria and gallery remain closed until further notice.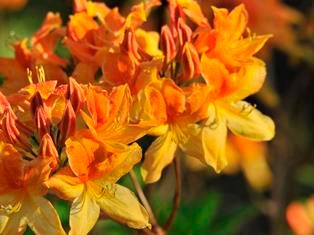 Our foremost priority remains the health and safety of our visitors and staff and we will do everything possible to ensure social distancing measures are followed. The number of visitors entering the garden will be limited and additional safety measures have been implemented throughout the visitor's area.
Advance ticket booking is mandatory for all visitors. Children, annual pass holders as well as Belgian 'museumpas' holders reserve their free of charge ticket through our online ticketing system. A limited number of tickets are available each day, please book them through our booking system. Tickets are currently available to book  up to two weeks in advance. Tickets are only valid for the date and time stated on the ticket and have a time limit of approx. 2.0 hrs from time of entry. 
Arboretum Kalmthout is open from 10am to 5pm seven days a week. We thank our visitors for being patient with us at this time.
Our visitor's centre is open, please do not hesitate to contact us should you have any questions.
Tel. +32(0)3 666 67 41, E-mail info@arboretumkalmthout.be